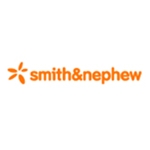 Select Options
7-1/8" x 8-5/8" Ankle (Red Kit) - 
$23.95
8-5/8" x 11" Ankle (Yellow Kit) - 
$23.95
11" x 12-5/8" Ankle (Green Kit) - 
$23.95
Smith and Nephew Proguide Compression System
from HealthyKin.com is a multi-layer, high-compression bandaging system, incorporating the patented, revolutionary "Vari-Stretch" Technology. Proguide is available in a range of system packs to suit different ankle circumferences.
Proguide is indicated for the management of venous leg ulcers and associated conditions on patients who have been shown to have venous hypertension and an ankle brachial pressure index (ABPI) of 0.8 or higher.
Proguide may be used to effectively manage venous leg ulcers on mobile or immobile patients as its elastic nature provides sustained, graduated levels of compression even if the patient is at rest.

Smith and Nephew Proguide Compression System Features:
Proguide is available in 3 sizes to accommodate different ankle circumferences
The Proguide kits are color-coded for easy identification:

RED Kit for ankle circumference of 18cm - 22cm (7-1/8" - 8-5/8")
YELLOW Kit for ankle circumference of 22cm - 28cm (8-5/8" - 11")
GREEN Kit for ankle circumference of 28cm - 32cm (11" - 12-5/8")

Each system pack contains the following:

One Proguide wound contact layer
One Proguide natural padding bandage
One Proguide #2 outer compression bandage

Effective Compression - The elastic nature of Proguide means that the system will maintain effective levels of compression even when edema reduces
Graduated Compression - Proguide provides higher pressure at the ankle with decreasing pressure exhibited at the calf
Sustained Compression - Proguide sustains the right level of compression for up to 7 days, minimizing dressing changes
Safety - the patented, revolutionary, "Vari-Stretch" Technology means that the clinician can stretch Proguide between 30% and 70% and still get the right level of compression, thus reducing the risk of over-compressing
Extended Wear Time - Proguide has sufficient absorptive capacity to manage exudate for up to a full week without needing re-application. The initial applications of Proguide may have to be changed every 3 to 4 days when drainage is high
Cost-Effective - Proguide is a proven, cost-effective way to manage venous leg ulcers
Convenient - The easy application technique and availability of all the necessary components in a kit format means that Proguide is the simple and convenient choice
Part numbers: 66000780, 66000781, 66000782
Search by Brand
Search by Category
Shopping Cart
(0 items)
Sub Total: $0.00