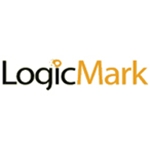 Select Options
Guardian Alert 911 System - 
$149.95
Optional Battery Backup - 
$39.95
Optional Lock Box for Spare Key - 
$38.95
***Free 2nd Day Air Shipping***




LogicMark Guardian Alert 911 System
from HealthyKin.com allows you or a loved one to talk directly through a pendant to a 911 emergency operator at the push of a button.
The Guardian Alert 911 system is a set - a base station which plugs into the phone jack - and a pendant which is worn by the user.
The system can operate anywhere in and around the home - with the base station plugged into a phone jack in the central part of the home.
The Pendant runs up to a year on a AAA alkaline battery (included). The pendant is splash resistant so it can even be taken into the shower. The Test Button on the bottom of the unit gives an audible confirmation of battery condition. Hold the Test Button in an extra few seconds - and you can confirm that the full system is working.
No monitoring fees, service charges or contracts ever.

LogicMark Guardian Alert 911 System Features:
Small pendant unit is worn on person, button can be pressed to dial 911 during an emergency (fall, accident, illness, danger)
No monitoring fees, services charges, or contracts
Hold down recessed button for two seconds to activate, unit will call 911 and you can speak with an operator through the speaker/mic located on unit
Works just like a cordless phone (900MHz) on any standard phone line with 911 service and tone dialing
600' Range
Can be comfortably worn around the neck, clipped on a belt, or carried in pocket
Replaceable battery lasts 1 year in standby and 30 minutes during talk time
No tools required, installs in minutes
Pendant is splash resistant
Compatible with Vonage adapter
Voice confirmations during dialing, shutdown, systems test, and battery test
Auto power off after 4 minutes of activity
Unit dimensions: 3.75"L x 1.75"W
1 Year manufacturer's warranty
White
Package Contents:

Pendant
Base unit
AC adapter
7' Phone cord for base unit
Battery
Lanyard with quick detachment clip
Manual

Optional Battery Backup:

6 Rechargeable NiMH AAA batteries (1500mAh)
Battery box with connector cord
Provides 24 hours of emergency power for 911 Guardian phone

Optional Lock Box prevents costly repairs due to forced entries from emergencies. Set your 4 digit code and install a spare key. Attach the Lock Box to your door, or other secured fixture such as a stair railing. Call the 911 "non-emergency" number in your area and give them the combination. Emergency services can use this spare key to quickly enter your home.
Please note that the optional accessories do not qualify for free 2nd Day Air shipping.
Part numbers: 30911, 30912, 30913
Search by Brand
Search by Category
Shopping Cart
(0 items)
Sub Total: $0.00