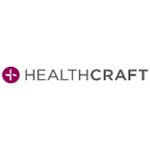 Select Options
16", Polished Chrome - 
$189.05
24", Polished Chrome - 
$189.05
***Free Shipping***
Invisia Towel Bar with Integrated Support Rail from HealthyKin.com adds a simple yet elegant touch to any bathing area. The 16" or 24" towel bar provides ample space to display virtually any towel set while the graceful arc of the integrated support rail creates a functionally superb design element.
Invisia Towel Bar with Integrated Support Rail Features:
A seamless look and feel - Common design elements throughout the entire collection allow for a variety of charming combinations to create a consistent look in any bathroom.
Integrated support rail - Professional grade construction combined with superior quality fittings ensure years of reliable service and rock-solid support.
Discreet wall stems with concealed screws - Meticulously designed wall interface stems render screws and mounting areas virtually invisible and allow the Invisia™ Collection to naturally blend within its environment.
Multi-contact wall support - While two-point contact with the wall structure is standard for most grab bars and bathroom accessories, much of the Invisia™ Collection overachieves with up to 4 points of contact for maximum structural support.
Rail Diameter - 1.25" / 32cm
Materials / Finishes - Magnolia white powder coat over stainless steel or bright triple chrome plate over steel.
Weight Capacity - 350lbs/159kg.
Note: The Invisia™ Towel Bar should only be installed in areas where the mounting surface is structurally sound. If you are not equipped to undertake the outlined work we recommend that you have your Invisia™ Towel Bar installed by a qualified contractor. The Invisia™ Towel Bar must be secured to wall with fasteners appropriate to the structural material. Fasteners must be rated for certain retention force each for maximum weight capacity (see within for recommendations). Mounting fasteners should be inspected monthly and tightened if necessary. Rail is capable of supporting a maximum suggested user weight of 350lbs/159kg.
Due to variances in needs, materials and local construction methods, the information contained within concerning mounting location, fasteners and wall fabrication is provided as suggestion only. Consult the appropriate local professionals for best advice.
Part numbers: INV‐TB16‐CP, INV‐TB16‐BS, INV‐TB24‐CP, INV‐TB24‐BS
Search by Brand
Search by Category
Shopping Cart
(0 items)
Sub Total: $0.00